Luncheon/Light Dinner Menu
Choose one entrée, side and salad for your entire group.
Also included:
roll & butter and chefs choice dessert,
Paper goods, eating utensil/napkin packets

This is 1 serving of everything for each guest & served buffet style. If you would like multiple entrees/food for seconds,
see our Dinner Buffet menu.
(Note: Pastas and "Bars" do not get a side)
15 guest minimum for weekday lunches & 30 guest minimum for dinners and Saturdays

. We are closed on Sundays.
$12.99 per guest
Chicken Entrees
Bourbon Glazed Chicken
chicken breast simmering in a sweet bourbon glaze.
best paired with garlic mashed potatoes.

Lemon Chicken
chicken breast in a light lemon parmesan cream sauce,
best paired with rice pilaf or herb roasted potatoes

Santa Fe Lime Chicken (gf)
grilled chicken breast garnished with fresh salsa & cheese
served with a sour cream lime sauce on the side.
Best complemented with spanish rice.

Our Signature
Bella Stuffed Chicken
chicken breast stuffed with herbs, cheeses & a butter drizzle.
Best paired with parmesan oregano mashed potatoes.

Balsamic Glazed Chicken (gf)
topped with roasted tomatoes and kalamata olives
simmering in a balsamic glaze.
Best paired with roasted lemon potatoes.

Monterey Chicken (gf)
seasoned and lightly bbq'd chicken breast garnished with
bacon, cheese and diced tomatoes.
Best paired w/garlic mashed potatoes

Cranberry Chicken
seasoned and simmering in a cranberry soy reduction.
Best paired with herb roasted potatoes or rice pilaf.

Chicken Marsala
a sautéed chicken breast slow cooked in a creamy mushroom marsala wine sauce. and topped with mozzarella.
Best paired with garlic mashed potatoes

Tuscan Chicken
a chicken breast simmering in a sundried tomato
& spinach alfredo sauce.
Best paired with herb roasted potatoes.

Beef/Pork Entrees
Italian Sausages with Milano roll
slow roasted in marinara and peppers

Beef Stroganoff
Served with egg noodles and sour cream

Homestyle Pulled Pork Sandwich
Best paired with coleslaw or potato salad.
* dinner rolls/butter are not included with sandwiches

Bella Pig Wings
marinaded, grilled pork with a BBQ or mesquite lime glaze
you eat right off a single bone.
+$1.50 per guest for 1 - 4 ounce wing
Additional wings available on request






Pasta Entrees
Asiago Bow Tie Pasta vegetarian
Tomato, shallots and mushrooms simmering in a homemade creamy asiago pasta sauce.

Baked Pasta Marinara vegetarian

Rustic Portobello Pasta vegetarian
a creamy marsala sauce w/ portabellas, rustic croutons and mozzarella cheese over rigatoni.

Cheese Stuffed Shells in Marinara (
2 per guest)

vegetarian

Homemade Mac & Cheese vegetarian

Sundried Tomato Tortellini vegetarian
Cheese tortellini baked in a rich sundried tomato alfredo cream sauce.


"Build Your Own Bars"
BOTH GREAT FOR VEGAN AND GLUTEN FREE GUESTS BELLA BAKED

POTATO BAR
A large baked potato with all the toppings:
butter, sour cream, steamed broccoli, chili, salsa and cheese.
Includes bread, salad and dessert bar.
California Salad Bar
Crisp greens and a grilled chicken breast that you top yourself with:
tomato, cucumber, peppers, olives, feta cheese,
& pasta noodle topping.
Includes bread and a dessert bar.


*******************************************************************
Side Selections

(choose 1 for your group)


Parmesan Oregano Mashed Potatoes *gf & vegetarian
Herb Roasted Potatoes *gf & vegan
Garden Rice Pilaf vegetarian
Garlic Mashed Potatoes *gf & vegetarian
Lemon Herb Roasted Potatoes *gf & vegan


Salad Selections
(choose 1 for your group)

Our Signature
Bella Salad
(gf)
An
i
ceberg romaine blend topped with sliced strawberries, and shaved parmesan with a made in house
sweet vinaigrette dressing on the side.

Mandarin Orange Walnut Salad


An iceberg romaine blend topped with mandarin orange segments, sautéed walnuts & a
made in house celery seed vinaigrette on the side.
Basic Garden Salad

(gf)
Garden blend greens with tomatoes & cucumber
withan Italian dressing on the side.

Balsamic Salad (gf)
Iceberg romaine blend topped with heirloom tomatoes,
black olives & fresh mozzarella.
served with a balsamic vinaigrette on the side
.
Bottled Water is available for $1.00 additional per guest
(We do not carry soft drinks)
gf indicates the item is gluten free but please know our kitchen is not certified Gluten free.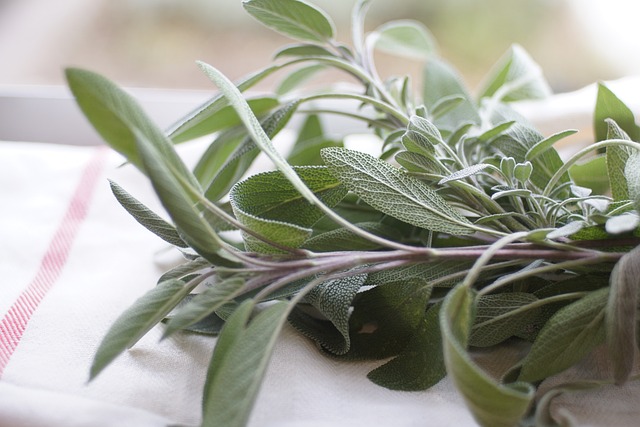 "Cooking is a lot like love,


it should be entered into

with
abandon
or not at all"